0 comments | Sunday, February 11, 2007
I was listening to NPR the other day and Jasmyne Cannick was discussing the Isaiah Washington fiasco. She opened my eyes to the double standard that some of the "Off with his head" protestors display. GLAAD are the most vocally aggressive, in my opinion, in calling for a so called rehabilitation of Mr Isaiah. However, when asked to show the same disdain for one of their own white entertainers, Shirley Q, it seems they show their "true colors" and the call for Shirley's "rehab stint" fall silent. If you don't know Shirley, allow me to reintroduce this mess, Charles Knipp is a gay white performer who dons a 'black face' to perform her minstrel show as
Shirley Q. Liquor
, a Southern middle-aged black woman who lives in the projects. Yes, in 2007 there exists - blackface. I have to agree with Ms. Cannick and say, this is an unbalanced attack. Sure, Mr. Washington put his foot in his mouth but I dont see it as intentional hatred like Tim Hardaway[checkout
tyronemalone's
gist of the situation], but Ms/Mr Liquor crosses the boundaries in so many ways that makes Isaiah's "f-gate outburst" seem like a loving game of "your momma" jokes. Here's one of Mr./Ms. Liquor's skits and judge for yourselves:
As Bernie Mack would say "This is some BULL!"
Related links:
Sign Petition To Keep Isaiah Washington On Grey's Anatomy
Free Isaiah Washington
When you cant say something nice...shush!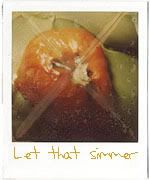 ---
CrispAds Blog Ads
---
Labels: news